💡 Outcome
At the end of the eight-week, live cohort course, you'll be:
✅ Confident building, adapting, running, and maintaining productivity processes in Amplenote, Roam Research, Logseq, Obsidian, or whatever Tool for Thought (TfT) you prefer
✅ Comfortable integrating your chosen TfT with other apps or processes as needed for your work
✅ In control of your time
✅ Clear on your priorities
✅ Equipped with valuable routines & habits, as well as templates for your recurring processes and projects
✅ Able to handle urgent work without being overwhelmed by it
✅ More fulfilled by your work—and driven to pursue more fulfilling work
✅ Equipped to further develop your system to adapt to future changes in your life and work
✅ More efficient and effective than you've ever been with systems you've used in the past—because this system is tailormade for you


Any of these sound familiar?
You're always busy but never feel like you've accomplished anything...
You feel so overwhelmed by what's urgent that you never address what's truly important to you...
You've tried every productivity system and shiny new app, and you see how they should work for you, but they never do, at least not beyond the first week or two...
I want to help.

AP Productivity: Cohort is an eight-week, live cohort course

👨‍👩‍👦‍👦 Once weekly live group coaching sessions via Zoom
❓ Twice weekly live Zoom office hours for Q&A
⏺ All live Zooms are recorded and available to watch later
📆 See the calendar of live events: Google Calendar | iCal link
📺 Easy-to-understand video lessons
✍ Templates and prompts to help you understand and apply what you learn
📢 A course community for discussion and learning from each other
🧠 Demos for specific Tools for Thought (Amplenote, Roam, Obsidian, etc.) to help you develop workflows
🧭 Group Orientation Zoom so I can learn what YOU need
⏩ Pre-course content to help you hit the ground running

Testimonials for AP Productivity
Click each GIF for their full testimonial
Testimonials from Cohort One

AP Productivity Curriculum
Because this is a live cohort coaching course, the curriculum listed below is subject to adjust a bit as we recognize what specific issues you face. But this will help you understand the structure of the framework you'll learn.


Prior to Week 1
✅ Sign up for the cohort community

✅ Save the Zoom link so you'll be prepared for the live sessions

✅ Read the short reading list to familiarize yourself with concepts we'll discuss (optional)
✅ Decide which Tool for Thought (TfT) you'll use to build your system (Feel free to reach out for guidance!)
✅ Group Orientation Zoom: Attend live, or watch the replay if you can! — Friday, October 7, at 1 p.m. EDT (convert to local time or subscribe to the calendar: Google | iCal  

Week 1 (October 7)
✅ What productivity is and isn't
✅ User Manual: How to document and practice your workflows
✅ Tasks, Knowledge, and Lists
✅ A task system consists of Lists and Interactions between (and within) Lists
✅ List properties: What do they contain and how do you engage with them?

✅ List types to start with: Agenda, Capture & Dispatch, Project, Tracking
✅ The Daily Cycle: Working in Rhythm

Week 2 (October 14)
✅ Cyclical productivity: Lists that point back to themselves
✅ List type: Maintenance—how Recurring Actions make life easier
✅ List type: Procedure—how Recurring Processes make life way easier
✅ Startup & Shutdown Procedures: As easy as 1-2-3

✅ Opening & Closing loops to free up mental RAM

Week 3 (October 21)
✅ List type: Template—creating recurring Project lists

✅ List type: Index—organizing other lists
✅ List type: Batch—keeping related work together (and transitions seamless)
✅ Levels of automation: List interactions on steroids
✅ Surfacing: Agenda automation
Week 4 (October 28)
✅ Procedures for reviewing and maintaining your system
✅ Implementing a Weekly Review the RIGHT way (which may not be "weekly" at all!)
✅ Using backstops to catch tasks and ideas that fall through the cracks

Week 5 (November 4)
✅ Begin our System Demos: Sharing our work with each other
✅ List type: Bin—bypassing your Inbox to keep it clean and functioning
✅ Liminal Journaling: Overcoming Productivity Paralysis

✅ Doing "Deep Work" even when you don't have time

Week 6 (November 11)
✅ Continue our System Demos: Sharing our work with each other
✅ Knowledge incubates tasks: The Big Picture

Week 7 (November 18)
✅ Continue our System Demos: Sharing our work with each other
✅ Tasks motivate knowledge: Making sense of The Big Picture

Week 8 (November 25)
✅ Finish our System Demos: Sharing our work with each other
✅ How does everything fit together
✅ What do you do with the time and "bandwidth" your system frees up for you?
✅ Troubleshooting your system



Course Guide: R.J. Nestor
R.J. Nestor is a business & executive coach, musician, and writer. He is a communication and productivity expert with 20 years of experience helping people say what they mean to say and do what they mean to do.
As a coach, R.J. helps you get important work done. He coaches entrepreneurs and executives from diverse industries: technology, finance, architecture & design, real estate, insurance, fitness, law, and more.
You have great ideas and boundless potential. R.J. provides the tools and guidance to execute your ideas and realize your potential.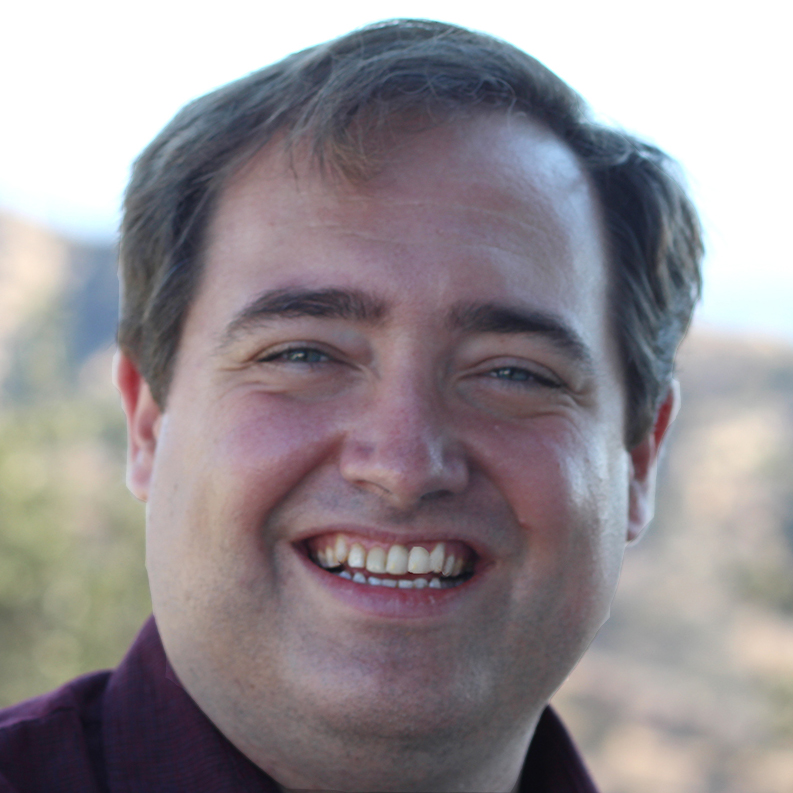 FAQ
When does the course start and finish?
Cohort 6 will be October 7 through December 6. See the calendar of live events: Google Calendar | iCal link
How long do I have access to the course?
All lessons will be available to you in our cohort community indefinitely.
What if I am unhappy with the course?
There is a full money-back guarantee up to 30 days from your purchase. Do note: because this is a live course, content will become available as the course progresses. It won't all be available up front.
How do I access the private course community?
The sign-up link will be available when you enroll. If you have trouble joining the community, contact me.